Domestic Painting & Decorating Services
With The Knutsford Decorator every care is taken to ensure your complete satisfaction with the service you receive.
Chris and his team rely on customer satisfaction because their business is only as good as its reputation, they want you to shout about their service! Why not see what some of his customers say on his Testimonial page!
Your home will always be left clean and tidy, all carpets and furniture are protected and for added peace of mind they are fully insured just in case the unlikely happens. From quote to completion The Knutsford Decorator can help you, no matter what size the painting or decorating job is – No job is too big or too small!
Insurance work undertaken. It can be difficult dealing with the aftermath of an accident in the home, Chris is here to help you through the process, give you a Free Quote and advice on how best to proceed and what is needed.
Types of painting and decorating work carried out:
Interiors:
Painting of internal woodwork, staircases, door / window frames and surrounds, skirting boards, architrave / coving.
Painting or decorating of internal walls with either wallpaper, paint or specialist finishes as well as ceilings.
Painting / re-painting kitchen units / furniture
Exterior:
Brick / rendered walls, painting or re-painting.
External woodwork, doors / window frames and surrounds as well as porches and other entrance buildings.
Gates, fencing and wooden, brick or rendered outbuildings / walls.
The Knutsford Decorator can do as much or as little as you need, below are the general processes they can help you with.
Interior Painting and Decorating Processes:
It always starts with the thorough preparation of all surfaces, including sanding, filling, priming and sealing where necessary, then either applying Lining paper, a more affordable and far less messy option than plastering, or straight to Wallpapering / painting. They can also advise on what paints to use.
Exterior Painting and Decorating Processes: Thorough preparation of all masonry and woodwork, including sanding, priming, re-puttying, filling and sealing where necessary.  All exterior woodwork would receive at least three coats of specialist exterior paint after preparation; primer, undercoat and top coat.  They can also advise on the use of specialist masonry paint where necessary.
Why not look at what some of The Knutsford Decorators customers have said on the testimonial page.  It is full of local people who have used them for their painting or decorating needs.
Please note: They work at most heights and try to avoid the need and cost of scaffolding wherever possible. However, in the event of scaffolding being required, this is a service they could arrange on your behalf.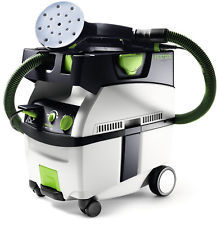 Chris constantly invests in any new technology available to painters and decorators Chris has the latest DUST EXTRACTORS which enable DUST FREE sanding. These coupled with the latest sanders mean that any preparation undertaken is done to the highest possible standard, with the minimum mess, the miinum disruption and ultimately the most efficient approach to decorating there is.