Commercial Painting & Decorating Services
The Knutsford Decorator has a good understanding of the needs of the commercial customer.  As a commercial customer you expect a reliable, prompt service, as well as one which keeps any inconvenience to a minimum.  You also want a cost effective solution for the type of painting and decorating you need, all of which you will  get with the Knutsford Decorator!
Free Quotes and Fully Insured of course, Chris and his team will ensure their decorating work is carried out to your requirements as well as to schedule, on time and within your budget. They take an equal amount of care and attention with their commercial work as they do with their domestic painting and decorating work.
Work can be arranged out-of-hours, evenings, nights and weekends, so the interruption to your business is limited or even avoided altogether. With every kind of decorating service everything is cleaned away so other than the outstanding decorating work, you will not know they were there.
Insurance work undertaken. It can be difficult dealing with the aftermath of an accident in a business premises, Chris is here to help you through the process, give you a Free Quote and advice on how best to proceed and what is needed.
Commercial customers include: Landlords, owned & rented offices, shops, units and both interior and exterior decorating works.
Types of commercial work includes: Shops, Offices, Units / Buildings, Stables / Outbuildings and other business premises. Competitive rates always given.
Types of work carried out includes:
Shop fronts
Interior fitting and furniture
Partitions, walls and ceilings
Internal and external door & window frames and surrounds
Missionary / rendered walls and surfaces
Railings, gates and fencing
Economic Paint-overs prior to re-letting
Stables and other outbuildings
and much more…
The Knutsford Decorator Commercial Painting and Decorating services covers, Knutsford and the surrounding Cheshire area, this includes: Altrincham, Hale, Didsbury, Macclesfield and Northwich.
Please note: We work at most heights and try to avoid the need and cost of scaffolding wherever possible. However, in the event of scaffolding being needed, this is a service that can be arranged.
Interior Painting and Decorating Processes: Thorough preparation of all surfaces, including sanding, filling, priming and sealing where necessary, Lining paper service – a more affordable and far less messy option than plastering, wallpapering, painting and advice on what paints to use.
Exterior Painting and Decorating Processes: Thorough preparation of all masonry and woodwork, including sanding, priming, re-puttying, filling and sealing where necessary.  All exterior woodwork would receive at least three coats of specialist exterior paint after preparation; primer, undercoat and top coat. Use of specialist masonry paint where necessary.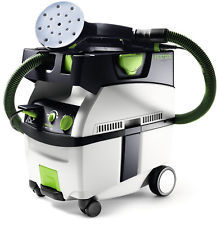 Chris constantly invests in any new technology available to painters and decorators Chris has the latest DUST EXTRACTORS which enable DUST FREE sanding. These coupled with the latest sanders mean that any preparation undertaken is done to the highest possible standard, with the minimum mess, the miinum disruption and ultimately the most efficient approach to decorating there is.